Become a CASA/GAL Advocate Volunteer: Here's How
Step 1:
Find a local program in your area.
Find the Illinois CASA Location here to find a program that's most convenient for you. Our 31 local programs currently serve in 53 different counties throughout Illinois.

Step 2:
Contact your Local CASA Program.
Each program's application process is slightly different, so contact them to receive more details about your next step.

Step 3:
Complete a Background Check.
CASA volunteers undergo a thorough background check to ensure that our children are in good hands. Volunteers cannot have a record of certain criminal offenses, like child abuse, neglect, or any sexual offenses.

Step 4: 
Complete CASA Training. 
Volunteers must complete a minimum of 30 hours of pre-service training. This training equips our volunteers with knowledge of child abuse, juvenile law, and court structure. CASA training prepares you to be a strong advocate for our children.

Step 5: 
Take your Oath Before a Judge.
Congratulations! You've become a sworn CASA volunteer. Now you are ready to be appointed to a child who desperately needs your help.
---
Spread the Word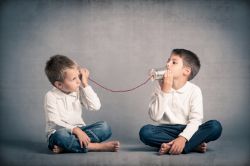 Our work with children is one-on-one, but we do not work alone.  We are a movement, a group of people who have come together to advance a shared goal.  Follow the Illinois movement – Follow us on  Facebook, Instagram, Twitter or join our mailing list.