CASA is proud to make a difference in the lives of children who need a safe place to live. Check out some of our pictures from past events.
Summer 2019 Training of Facilitators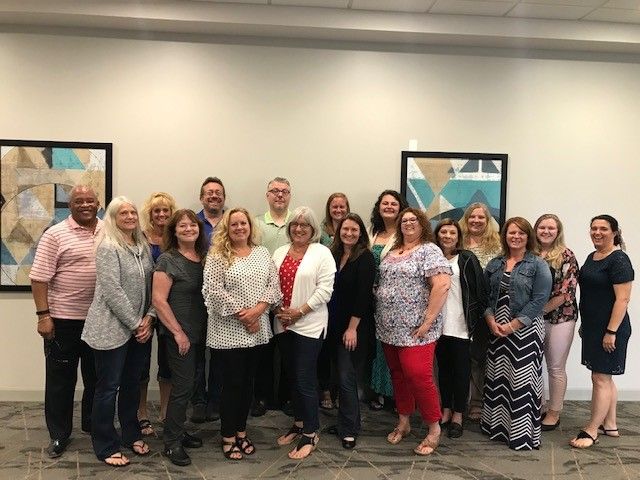 2019 National CASA Conference, Atlanta, Georgia
Victoria Rowell with Aireana Colbert and Mari Christopherson

Sally Erny with Arieana Colbert

Arieana and her CASA volunteer, Asha Dixon

Arieana Colbert, an Ackerman Scholarship award winner for 2019.

CASA of the 10th District

Illinois CASA Directors and Staff

Lake County CASA
Directors' Day 2019
What a wonderful day for all of our Illinois CASA Local Programs. Executive Directors, Program Directors and Board Members from local programs listened to reports from Mari Christopherson, Executive Director of Illinois CASA, Sally Erny, Deputy Chief Executive Officer, National CASA,  Andrea Durbin, Chief Executive Director, Illinois Collaboration on Youth and Jeanne Dau, Dau Consulting, facilitated discussion and group work.  At the end of the day The Lucca Grill, Bloomington, IL  hosted us for a great meal in a relaxing setting.