Illinois CASA works to assure sound public policies in Illinois on issues affecting the child welfare system, the well-being of children and youth in state custody and other policy areas related to our mission.
Along with the local CASA programs and their volunteers, Illinois CASA engages in a variety of efforts to study, develop and change public policies. Additionally, Illinois CASA staff members conduct research, collaborate with other advocacy and stakeholder groups, participate in special task forces and engage in other processes to develop and impact policy.
Current examples of Illinois CASA's public policy endeavors include:
Member of the Children's Justice Task Force
Attending and Contributing to Legislative Task Forces, Caucuses and Committees
Participating in advisory councils at the Illinois Criminal Justice Authority, the Department of Children and Family Services and the Illinois Office of the Courts.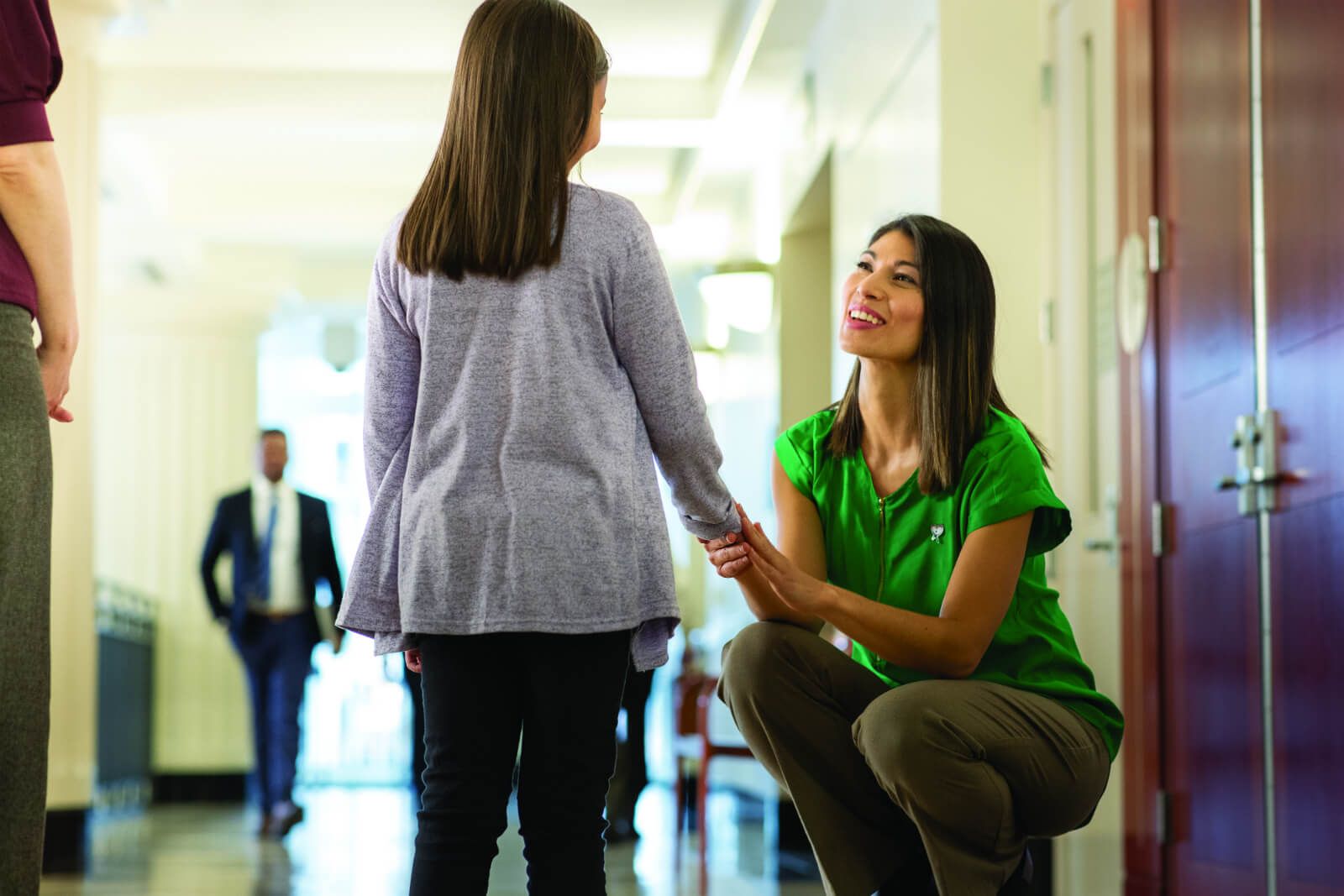 Legislative Successes
101th Legislative Session
The regular 101st Illinois Legislative Session ended a few days late, on June 1, 2019. Governor Pritzker and the Illinois Legislature acted quickly and decisively to pass legislation to improve the state's child welfare system, adopting several bills focused on young Illinoisans in foster care. While there is still much work to be done to ensure children in the state's care receive the support and services they need to thrive, there has been great interest on the part of legislators to improve outcomes for children and youth and an increase in funding for both the Department of Children and Family Services and child welfare partners like Illinois CASA. More than 100 children in the care of DCFS died in FY 2019, and the newly formed Children and Adoption Committee in the House, chaired by State Representative Sara Feigenholtz, helped Illinois CASA secure the Association's first line item appropriation of $2,885,000.00. To read the fact sheet on HB3808 see below.
A second bill for the benefit of local CASA programs, HB2497 pertaining to CASA's exclusion from the Fees and Fines Act passed by the 100th General Assembly, passed the House 113-0 and the Senate 54-0. On the final day of this year's session, a Senate amendment stalled the bill amidst other legislative priorities, including the legalization of recreational marijuana, a new Capital spending bill, a gaming bill allowing a casino in Chicago and a bill protecting abortion rights. Illinois CASA staff will return to Springfield for the fall veto session and hope to restore close to $700,000.00 in revenue for Local programs. To read the fact sheet on HB2497 see below.
Illinois CASA has compiled important information and resources to help CASA program staff, volunteer advocates, and other interested parties understand these recent legislative changes and their impact on CASA and will work to build on this year's successes moving forward.